Save A Life, Inc. is a local coalition non-profit focused on supporting a recovery network for persons affected by substance use disorders (SUD) in the Greater Lincoln Community.
In April 2021, Save A Life purchased the Beacon of Hope Recovery Resource Center which hosts community recovery resources and activities.
PROGRAM DIRECTOR:  Kelly Cookson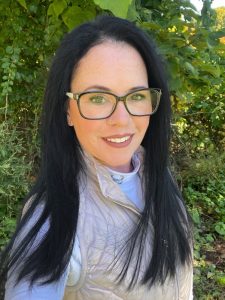 Kelly served as a medical professional for 20 years. She found her passion and purpose working in the field of substance use disorder in 2016 after it nearly stole the life of her oldest daughter, Ava. 
Kelly began educating herself about her daughter's disease through research, countless classes and most importantly through listening to Ava and others with substance use disorder. She learned quickly that it is a complex disease, and there isn't a "one size fits all" solution. 
Since beginning first as a volunteer, then accepting the director position at Save a Life Recovery Resource Center in March of 2022, Kelly has been striving to deliver quality, comprehensive resources to rural Lincoln Maine and the surrounding areas. Her previous experience was primarily in harm reduction, advocacy and access to care. 
Kelly's goal is to empower others. She wants to see people in recovery, their affected loved ones and ally's involved in the planning and implementation of all the programs and activities offered. Her belief is that it will take a village to make an impactful change regarding the opioid epidemic. Kelly sees Save a Life as an opportunity for everyone to be a part of that village on whatever level they choose, whether it be taking advantage of our services such as recovery coaching or meetings, volunteering or financially helping us keep our doors open to those in need. 
~As long as there's breath, there is hope.~
BOARD OFFICERS:
President: Laura Sanborn:

Vice President: Lynn Mayer:

A Lincoln native, Lynn hopes to use her experience from 40 years in education to help identify needs and establish solutions for those in want of recovery from various addictions. She enjoys many seasonal outdoor activities, reading, and travel.

Secretary: Susan Lifer:

Mostly retired after 48 years as a Physical Therapist in hospital, nursing home, home care, and pediatric settings, Susan joined the Board of Save a Life in summers of 2021. She is experienced within the recovery community and would like to help others with this process.

Treasurer: Cathee Pullman:

Cathee retired with over 32 years of service with the United States Department of Agriculture, Natural Resources Conservation Service. She provided management, leadership and administration in multiple capacities across eight states and in Washington D.C. She is a strong advocate for rural communities and community service. She has 35 plus years of experience with non-profit management, specifically strategic planning, governance, financial management and grants management.  Cathee truly believes Recovery is for Everyone…and improves everyone's quality of life!
BOARD MEMBERS:
Maureen Bean:

Gary Bies:

Gary is a retired business owner and entrepreneur; R&D at Tonka Toys and various start-up ventures. He is involved with a number of Community and Veterans organizations in leadership roles and believes in "Giving back to the community and the country." He is a founding member of Save A Life and is dedicated to the mission of Recovery Resources through education and guidance to the community by finding solutions to the addiction cycle.

Mary Bies:

Mary retired with 48 years of experience in education, training, recruiting and sales management nationwide. As business owner of a banking and investment recruiting firm for over 33 years, Mary believes that offering people chances to change and enhance their lives is critical for recovery within the SUD community.  As a former educator and trainer, Mary enjoys the curriculum development, project management and events planning duties of SAVE A LIFE.

Chris DeBeck:

Chris has been with the Lincoln News since 1998 as a sports reporter and most recently as Editor. His background includes a journalism degree from UMaine, work at the Bangor Daily News sports desk and reporter at The Houlton Pioneer Times and the Courier-Gazette in Rockland. Chris uses his coverage skills to report and write, as well as oversee the responsibilities of staff reporters and freelance contributors who also cover the greater Lincoln area.

Jason Johnston:

Jason has been a pastor in Lincoln since 1995, and has worked to foster health and opportunity in our community. He is a husband, a father, and an avid outdoorsman. He is motivated by the opportunities  to guide people towards greater freedom and joy.
ADVISORS:
Robin Carr:

Robin works with the Bangor Public Health and Community Services as the Substance Use Prevention Coordinator.

Dr. Noah Nesin:

Raised in Howland, Dr. Nesin followed in his father's footsteps when he began practicing as a family doctor in 1986. He attended Tufts University School of Medicine and completed his Family Medicine residency in Minnesota. He has mentored many medical care providers and led efforts in evidence-based prescribing to use health care resources judiciously. He has served on numerous state boards and committees. Maine's governor appointed him to several state boards, including serving as President of the Maine Public Health Association. He also serves on the Bangor Area Recovery Network (the BARN) and is a member of Maine's Opiod Clinical Advisory Group.
How Can You Help?
Please visit our Donate page to see instructions on how to contribute financially to us. Also, if you have ideas, suggestions, or any other way you can help us achieve our mission, please call us at (207) 403-9100. Thank you.
Last updated 15 March 2023